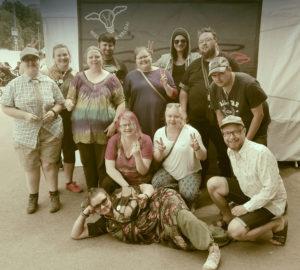 Mieletöntä valoa "Epic light" -project is creating a special model of peer support for young adults that are facing varying challenges in their lives. The focus of the project is in learning, trying and doing new things.
We want to show that the society will be a little more fun and diverse when everyone's potential is used. Even though concepts such as peer support and rehabilitation are part of the project, our most important aim is to create quality radio, do various media and culture productions.
Who we are?
Epic Light publishes media content that is created by young adults facing different challenges in their lives. No certified diagnosis or money is needed to participate. All the activities are done in peer groups. Epic Light aims to motivate and empower both the creators and the audience. We are part of Sosped Foundation.
What we do?
-Radio, video and VALOA! -magazine
2020 Epic Light published (among other things):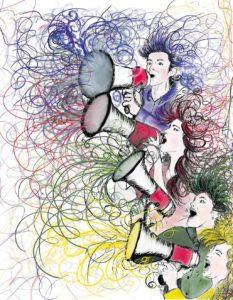 Three Valoa! magazines. The third one was released as a supplement of Voima magazine (70 000 copies nationwide).
World Village Festival radio: We did a festival radio with the organizer, Fingo, despite the in-person festival having been cancelled due to the Covid-19 pandemic.
Video productions: Artist interviews, promotional videos with/for partner organizations.
Live stream productions: Several seminars/panels, "Morning TV" for Mielenterveysmessut (Finnish Association of Mental Health's event)
Podcasts: Over 30 radio programmes, interviews and "experts by experience" stories.
All our productions are available at mieletontavaloa.fi/mediaa/
Social Empowering Radio – Job Shadowing
Social Empowering Radio – Job shadowing, is an international project of three organizations. The project is founded to share practices on empowering radio work with young adults who are marginalized and in vulnerable position. The goals of the project are:
strengthening employees' skills with job shadowing to support young adults in challenging life situations. Job shadowing is a procedure which enables learning by observing working methods of other operators and organisations.
to encourage new people to participate in working with community radio and media.
The project involves three organizations, all with experience of radio work with young people: Finland: Epic Light (Sosped Foundation), Italy: Radio Stella 180 Young (Associazione 180 Amici L'Aquila), Germany: Radio Corax (Corax ev initiative fur Freies radio). The project is EU-funded and is independently responsible for its content.
Our productions in English
Interviews from World Village Festival Radio
Interview from Finland's Social Forum
Download full report of our activities in 2020